Disclaimer: I am not being sponsored by any of the apps below to promote their product. These are just some apps I find helpful and I hope you do too! I also realize that there are probably thousands of apps out there that do the same thing as the ones I mention but these are just my top 5 and they may not be everyone's top 5. 
I know you are probably thinking, "5 apps? How much storage does she think I have?" But the thing is, you probably don't need all 5. If you don't take medicine, you don't need the medication tracker. And, these apps aren't going to transform you into some super organized, perfect person who never forgets about anything. But hopefully, they will make it easier for you to be a little more on top of your game. 
After only two paragraphs of background rambling (a new record!), here are my top 5 apps to get your life as together as possible. 
1: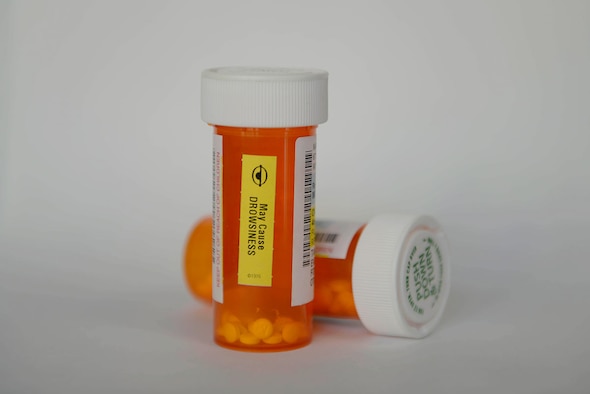 Round Health – This app is a medication tracker and I think it is the best one there is. You enter in your medications, dosages (not required) and the time you want to be reminded to take your meds. You can also set a time frame around your reminder and be reminded a few times within the same hour or two to make sure you don't just delete the notification and forget (like me). This app also has a calendar and every day you take all of your meds (by clicking "taken" on the app or swiping on your lock screen), the day gets filled in. This helps you stay motivated to take all of your meds and you can track your progress. Of all the medicine reminders I've tried, I defininitely put this on on top!
2: Bullet Journal – I have heard a lot about paper bullet journaling lately and really want to get myself into it. Most bullet journals have several trackers and planners to stay on top of things in a colorful and creative way. This app does not have all of the functions of a traditional bullet journal, but there is a habit tracker, to-do list, and mood tracker. The app itself is very simple and the design is visually attractive. If you are looking for a more in-depth journal this might not be for you but personally I think it offers just enough. 
3: MyIBD (or a similar app depending on your physical/mental health conditions) – This app is helpful in tracking your symptoms, making it super easy to answer questions at your next appointment. I use this app to track my Crohn's Disease but I'm sure there are apps for most other illnesses as well. If you can't find an app specific to your condition, there are also general health/chronic illness trackers that will get the job done. I prefer this app for myself because it is easy to see how my entries compare over time and all of my information is ready to show my doctor if I can't questions about my symptoms on the spot. 
4: Notes – Yes, I know this probably came with your phone and is nothing exciting. But the notes app is super helpful. There are tons of similar apps out there so you don't really need to have this exact one, but I like the simple design of this app even if it is boring. All you have to do is create a new document and type whatever you need to remember, save, or share later on. Notes makes it easy to share information with other people and is also a great place to write things down to share at a later date. 
5: Headspace – Headspace is a mindfulness app that allows you to choose a focus and meditate to hopefully resolve some of your stress. Before I got this app, I thought that meditation was just for people who sat with their hands on their knees and practiced breathing excercises for 3 hours straight. However, headspace has totally changed my mind about meditation and I no longer consider it a "weird" activity. Chronic illness can cause people to deal with a lot of stress that is often hard to manage when combined with the regular stresses of daily life. This app helps me to unwind at a specific time of day (that you can set for yourself) and relieve some of the stress that I feel. 
So, there you have it! My top 5 apps for a more-organized lifestyle. Let me know if you've tried any of these apps before and leave any suggestions for apps you like in the comments below. I hope you find some of these resources helpful!